Satellites
Who was St. Arnold?
St. Arnold is the patron saint of brewers. A monk from a military order, he came from Tiegem, near Oudenaarde, and lived from 1040 to 1087. He became famous as the knight "Arnulph the Strong of Oudenaarde".
Later, he became a Benedictine monk and founded the Abbey of St. Peter in Oudenburg, where he began to brew beer due to the impurity of the drinking water.
There are many depictions of St. Arnold with a mashing rake in his hand.
Various miracles are also ascribed to him.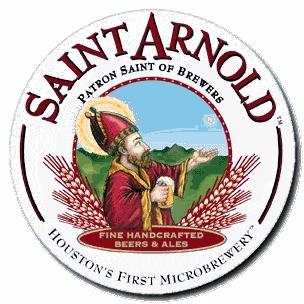 St.Arnold (from the catholic church) D.C. 800 Feastday: July 8

A confessor in the court of Charlemagne. Arnold was a Greek by birth, entering the service of Charlemagne. He was noted for his charity to the poor. A village, Amold-Villiers, was named after him, near Jülich.

There are many Saint Arnold beers:


Saint Arnold Amber Ale
A well balanced, full flavored, amber ale. It has a rich, malty body with a pleasant caramel character.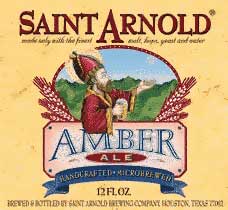 A beautiful, deep copper brown ale. It has a full, malty body with
hints of chocolate, a touch of sweetness and a light hop flavor.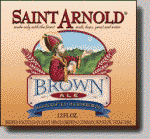 Saint Arnold Christmas Ale
A rich, hearty ale perfect for the holiday season with a malty sweetness and spicy hop charachter.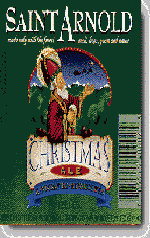 Saint Arnold Fancy Lawnmower Ale
A kolsch-style ale. When you need a beer after mowing the lawn, don't
drink one of the mass produced beers, reach for this "fancy" lawnmower beer.


Saint Arnold Kristall Weizen
A refreshing, flavorful filtered wheat beer. The perfect beer to accompany a meal or for a summer's day. The wheat contributes a lighter flavor while maintaining a rich body. The beer has a light hop profile -- just enough to give the beer balance and complexity.






Saint Arnold Oktoberfest
A full bodied, malty, slightly sweet beer celebrating the Autumn harvest. This rich beer has a round malt flavor and an above average alcohol content perfect for a cool fall evening.
Saint Arnold Spring Bock
This strong, malty lager has been aged to create a smooth, slightly sweet taste with round notes of caramel.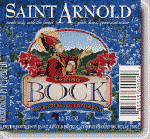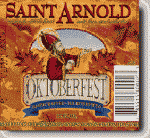 St. Arnoldus Triple
Not a bad triple. Good head, and Duvel-like colour. Nice balance of hop and yeast. Fruity and spicy.



Wickwar Old Arnold
Old Arnold is brewed using 100% finest English malted barley and subtle blends of whole Fuggle and Challenger hops.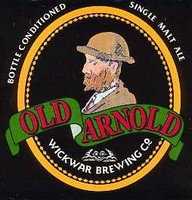 Saint Arnold Summerfest
Has a delicate, sweet malt taste
complemented by an abundant hop aroma and flavor.




>Saint Arnold Winter Stout
A creamy, full bodied sweet stout
with a subtle chocolate and coffee
flavors and a well balanced soft roastness.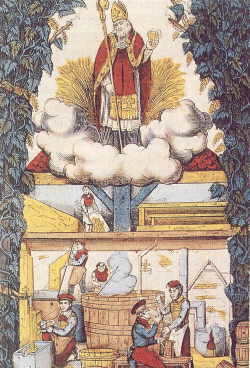 ...patron saint of brewers!